Socal Law Firm
Serving Los Angeles and San Bernardino in Personal Injury, Immigration Law, and Criminal Defense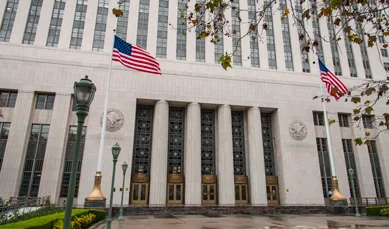 The People's Lawyer working for you
Law School Class Valedictorian
Former trucking company owner
Hard work and dedication
Finding efficient solutions
Dedicated to Solving the Problems of Everyday Californians
The Law Firm of Oscar A. Ischiu, Esq. serves individuals and families throughout Los Angeles and San Bernardino counties in the areas of Personal Injury, Criminal Defense, and International Family Law custody matters. Our goal is to help people in need and find a solution to their legal problems. If you find yourself in need of professional legal help in any of these areas, we invite you to contact our office for a consultation so we can learn about the challenges you are facing and let you know how we can help. Call now for immediate assistance.
An Attorney of the People, Here for You in Your Time of Need
Oscar Ischiu developed a passion for the law as an undergraduate student in college. Although he dreamt of becoming an attorney, his path to becoming a lawyer was not a traditional one. A child of immigrants, he was among the first generation in his family to go to college. Out of college, Oscar founded a trucking company which he personally managed for several years. Only later did he work himself through law school, earning top grades and graduating as Valedictorian of his law school class. It's been hard work, determination and dedication that got Oscar to where he is today, and he brings that same drive to the practice of the law and helping you with your legal needs.
Comprehensive California Personal Injury Attorney
While still in law school, Oscar saw how a family member's personal injury upended her life, including not just the accident and the injury it caused, but also the arduous process of trying to get compensation from the negligent party. He saw then how important a role an attorney could play, and how the attorney's level of dedication could help or hurt the client's case. He vowed then to be the right kind of attorney that people need, one who takes care to listen, communicate, and be diligent in getting results that matter.
The Law Firm of Oscar A. Ischiu, Esq. is ready to take on any personal injury matter in Los Angeles or San Bernardino County. Our comprehensive personal injury practice includes, among others:
Trucking Accidents
Car Accidents
Slip and Fall/Premises Liability
Defective Product Injuries/Product Liability
If you have been injured in any way by the negligence or misconduct of another person or company, call The Law Firm of Oscar A. Ischiu, Esq. to discuss your potential claims.
Helping People Charged With Criminal Offenses in Los Angeles and San Bernardino Counties
Sometimes people make bad decisions, or they are in the wrong place at the wrong time. There are a million different ways you can find yourself mixed up with the criminal justice system, and unless you get a criminal defense attorney on board early, you risk being treated much more harshly than you otherwise might. At The Law Firm of Oscar A. Ischiu, Esq., we are deeply committed to the Constitutional principles that as a person accused of a crime, you are presumed innocent until proven guilty beyond a reasonable doubt, and that you have the right to defend yourself against the charges, including being represented by an attorney at all critical stages of the prosecution. We'll be here for you every step of the way as your advisor, your counselor, and your advocate. We'll see that you are treated fairly and that your rights are respected, and we'll work toward getting you the best result we can in your circumstances, whether that means getting charges dropped or dismissed, negotiating an alternative to incarceration such as probation or treatment, or defending you at trial.
Call The Law Firm of Oscar A. Ischiu, Esq. for help after an arrest in Los Angeles or San Bernardino County, including especially for:
Drug Crimes
DUIs
Theft Offenses
International Family Law – Help When It Matters Most
When divorced or unmarried parents have children together, and one of the parents takes the children out of the country, the situation can seem dire. It is also legally complex. International family law matters involving allegations of child abduction or child international kidnapping are handled under an international law known as the Hague Convention. The Law Firm of Oscar A. Ischiu, Esq. represents parents trying to get their kids back from across an international border and defends parents who brought their children to the U.S. under one of the allowable exceptions in the Hague Convention. For the legal issues that matter most, count on The Law Firm of Oscar A. Ischiu, Esq.
Call for Immediate Assistance With Personal Injury, Criminal Defense, or International Family Law Help in Los Angeles and San Bernardino Counties
The Law Firm of Oscar A. Ischiu, Esq. is here for you when you need us, 24 hours a day, seven days a week. We are fluent in both English and Spanish and welcome speakers of either language to our offices. We offer a consultation across all practice areas along with reasonable, affordable legal fees, including contingency fees in personal injury matters. At The Law Firm of Oscar A. Ischiu, Esq., we strongly believe that the law should serve the people, and we strive every day to fulfill this promise and meet your needs.