Introduction to ATV Accidents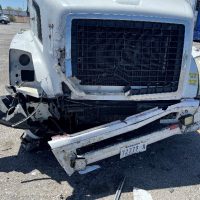 All-terrain vehicles (ATVs) are popular recreational vehicles, particularly in the Los Angeles and greater West Covina area where off-road enthusiasts can enjoy a variety of terrains. Unfortunately, the fun of riding ATVs can sometimes be overshadowed by the risks involved, leading to accidents and injuries. In fact, ATV accidents are responsible for thousands of injuries and fatalities each year. This legal guide will outline some of the most common causes of ATV accidents, the legal process of pursuing a personal injury claim, and the importance of hiring an experienced attorney to handle your case.
Causes of ATV Accidents
There are a number of factors that can contribute to ATV accidents, including operator inexperience, excessive speed, and lack of safety equipment. Operator inexperience is a common cause, as many riders do not receive proper training before operating these powerful machines. Additionally, some ATVs are prone to rollovers due to their high center of gravity, particularly when driven at high speeds or on uneven terrain. The use of drugs or alcohol while operating an ATV can also lead to impaired judgment and, consequently, accidents. It is important to understand the specific factors that contributed to your accident in order to determine liability and build a strong case.
Pursuing a Personal Injury Claim
If you or a loved one has been injured in an ATV accident, you may be entitled to compensation for medical expenses, lost wages, pain and suffering, and more. In order to recover damages, you will need to prove that the responsible party's negligence or recklessness led to the accident. This may involve demonstrating that the ATV operator was inexperienced, under the influence of drugs or alcohol, or driving recklessly. Alternatively, the claim could be based on product liability if a defective ATV or safety equipment contributed to the accident. A skilled personal injury attorney can help you gather the necessary evidence to support your claim and ensure you receive the compensation you deserve.
Why You Need an Experienced ATV Accident Attorney
Navigating the legal process following an ATV accident can be complex and time-consuming, which is why it's crucial to hire an experienced attorney. A knowledgeable ATV accident lawyer will understand the nuances of this type of personal injury case and be able to advocate effectively on your behalf. At the Law Firm of Oscar Ischiu, Esq., our team has extensive experience handling ATV accident cases in the Los Angeles and greater West Covina area. We are well-versed in the unique challenges presented by these cases, and we are committed to helping our clients obtain the maximum compensation for their injuries.
Contact Our ATV Accident Lawyers Today
If you or a loved one has been injured in an ATV accident in the Los Angeles or greater West Covina area, don't wait to take action. Contact the Law Firm of Oscar Ischiu, Esq. today to schedule a free consultation with our experienced ATV accident attorneys. We will review the details of your case, provide personalized guidance, and fight tirelessly to ensure you receive the compensation you deserve. Don't let the actions of a negligent ATV operator or manufacturer go unaddressed – reach out to our team today and let us help you achieve justice.
ATV Accident Statistics and Common Injuries
ATV accidents are alarmingly common in the United States, and they can result in serious injuries or even death. According to the Consumer Product Safety Commission (CPSC), there were an estimated 93,800 ATV-related injuries treated in U.S. hospital emergency departments in 2020. Of these injuries, approximately 26% involved children under the age of 16. Common ATV injuries include fractures, head and neck injuries, and internal organ damage. The risk of injury can be significantly reduced by wearing proper safety gear, such as helmets and protective clothing, and by following safe riding practices. However, even the most cautious riders can still be involved in accidents caused by the negligence of others.
Understanding Negligence in ATV Accidents
In order to successfully pursue a personal injury claim following an ATV accident, it is crucial to establish negligence on the part of the responsible party. Negligence can take many forms, such as failing to properly maintain an ATV, allowing an inexperienced or intoxicated person to operate the vehicle, or driving recklessly. For example, consider a situation where a rental company fails to perform necessary maintenance on its ATVs, resulting in a brake malfunction that causes an accident. In this case, the rental company could be found negligent for failing to ensure the safety of their vehicles. Similarly, a rider who chooses to operate an ATV under the influence of drugs or alcohol and causes an accident could be held liable for their reckless behavior.
Product Liability and ATV Manufacturers
In some cases, the fault for an ATV accident may lie with the manufacturer of the vehicle or its components. If a design or manufacturing defect contributed to the accident, the manufacturer could be held liable under product liability law. For example, a defective throttle, faulty brakes, or an unstable design that increases the risk of rollovers could all be grounds for a product liability claim. In these cases, it is essential to work with an experienced attorney who can identify the responsible parties and gather the necessary evidence to support your claim.
The Role of Comparative Negligence in ATV Accident Cases
In California, personal injury cases are subject to the doctrine of comparative negligence. This means that if the injured party is found to be partially responsible for their own injuries, their compensation may be reduced by the percentage of their responsibility. For example, if a rider is found to be 20% at fault for an accident due to speeding, their compensation would be reduced by 20%. It is important to work with a skilled ATV accident attorney who can effectively argue your case and minimize the impact of any potential comparative negligence.
Insurance Considerations in ATV Accident Cases
Insurance coverage for ATV accidents can be complex, as it depends on the specifics of the incident and the policies involved. Homeowners' insurance may provide some coverage for ATV accidents that occur on the policyholder's property, while separate ATV insurance policies may offer more comprehensive coverage. In some cases, the at-fault party's auto insurance policy may also provide coverage for the accident. An experienced ATV accident attorney can help you navigate the complex world of insurance claims and ensure you receive the maximum compensation available under the relevant policies.
If you or a loved one has been injured in an ATV accident, don't hesitate to contact the Law Firm of Oscar Ischiu, Esq. for assistance. Our knowledgeable and dedicated team is here to help you