What Is the Punishment for Filing a False Police Report in CA?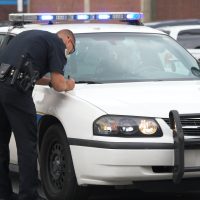 California law prohibits the filing of a false police report. Some people might make a false report to the police in order to exact revenge on someone. Doing so can result in serious criminal charges. Below, we discuss the penalties and related offenses for filing a false police report in California. If you've been arrested for a misdemeanor or felony in Southern California, call a knowledgeable San Bernardino criminal defense lawyer for advice and representation.
Defining Filing a False Police Report
In California, filing a false police report is governed by Penal Code 148.5 PC. According to the statute, any person who "reports to any peace officer" or a "deputy attorney general, or a district attorney, or a deputy district attorney that a felony or misdemeanor has been committed, knowing the report to be false" is guilty of a misdemeanor. The statute also covers filing a false report with an employee of a law enforcement agency as well as making false statements to a grand jury. The section excludes certain parties who are required by law to report suspected instances of abuse.
Filing a false report can occur in a number of ways. The defendant can enter a police station and falsely report a crime and actually complete a police report. The defendant can make a false statement to an on-duty officer about an alleged crime, or by providing false information to a district attorney or deputy DA.
The crime requires the defendant to knowingly make a false police report. The defendant must have known the report was false and intentionally filed the false report on purpose. It's not sufficient for the defendant to have made mistakes in their statement to a police officer or in a police report. Nor is it sufficient for the defendant to simply have been mistaken in their belief that a crime occurred. If they had a good-faith reason to believe a crime had been committed, they cannot be charged with knowingly filing a false report.
Penalties for Filing a False Police Report
PC 148.5 establishes that filing a false police report is a misdemeanor. A defendant convicted of filing a false report is subject to up to six months in county jail, misdemeanor probation, and up to $1,000 in fines.
Related Crimes and Penalties
Filing a false police report may be associated with other offenses as well. A person who files a false police report might face additional charges, depending upon the nature of their conduct. For example, the defendant could also face charges of perjury, fraud, or obstruction of justice. Perjury–lying under oath–is a felony punishable by up to four years in prison. Obstruction of justice in the form of offering false evidence is a felony punishable by up to three years in jail. Fraud is punishable under any number of statutes which can result in multi-year prison sentences. Defendants may also face charges of falsely reporting an emergency, making false statements to a police officer, or falsely reporting a fire, depending on the circumstances.
Whether the defendant will face misdemeanor or felony charges depends on the severity of the lie, the severity of the crime accused, and other factors. It's never wise to make a false report of a crime to any law enforcement officer, whatever the circumstances.
Moreover, a person who files a false police report may be liable in civil court. If the police report targets a particular person as the alleged perpetrator, and that person suffers harm because of the report, the falsely-accused person may have a claim for defamation, libel, and even intentional infliction of emotional distress.
Call a Seasoned Southern California Criminal Defense Lawyer For Help After a Los Angeles Arrest
If you've been arrested for a violation, misdemeanor, felony or wobbler in Southern California, you need smart, savvy legal counsel on your side. At the Law Firm of Oscar A. Ischiu, Esq., we provide dedicated and thorough criminal defense to Southern California defendants. We offer a free initial consultation. Call our DUI and misdemeanor criminal defense law firm with offices in West Covina, Ontario and Monrovia for stellar criminal defense across Los Angeles and San Bernardino counties.